Our properties have caught the attention of popular online influencers and celebrities looking to Live free in the Volunteer State, TN.
Stacey & Doug
The Occasional Happy Campers
Doug & Stacey, with their teenage daughters and adorable doodle, are a family of digital nomads traveling the country full time in a toy hauler RV they customized themselves. 
They've been sharing their journey and what they've learned along the way on social media in the hope of inspiring others to create their own adventures. 
They own land in The Woodlands at Buffalo River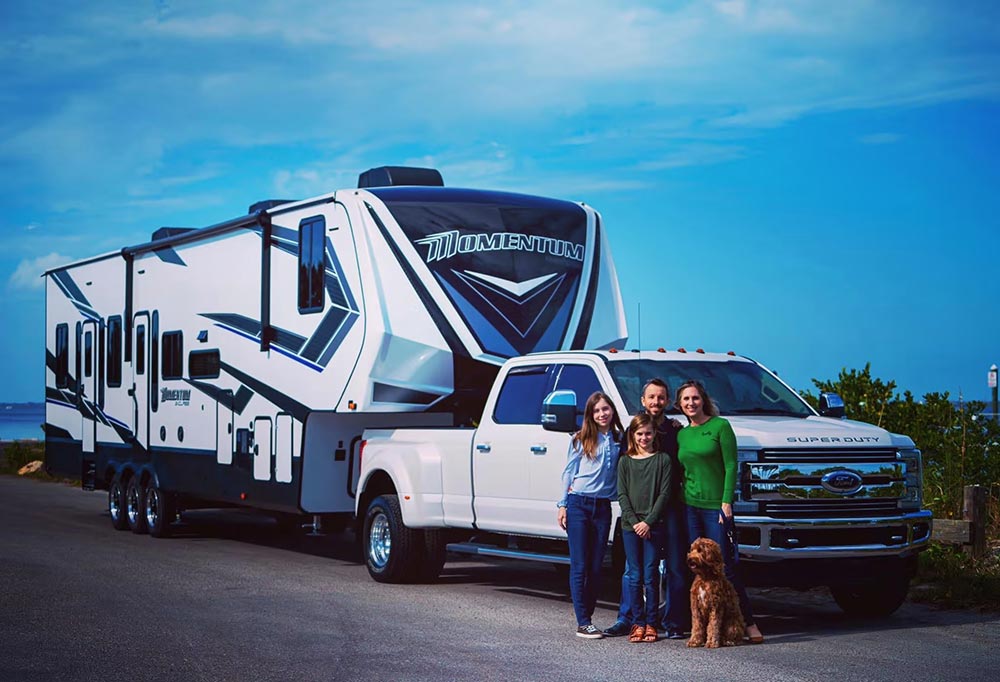 mike and jennifer wendland
rv lifestyle
Mike Wendland is a veteran journalist who, with his wife, Jennifer, has spent the last 10 years traveling North America in an RV, blogging about the people, places, joys and adventure of RV life on the road at RVLifestyle.com. He and Jennifer also host the weekly RV Podcast and do twice-weekly videos on the YouTube RV Lifestyle Channel. They have written 21 books on RV travel and recenty purchased their own multiacre site in the Woodlands at Buffalo River which they are using as a private RV retreat for themselves and their RVing friends.
There is no better measurement of success for a business than the happiness of its customers.  Buying land is the fulfillment of a dream for the people we serve, and we never forget the importance of that. Listen to what they have to say about us.
Speak with a Land Consultant at (877) 374-5253
Or For Free Entrance pass and buyer's info packet